To access the Focus FS platform, you need to use a supported web browser. The following is a list of supported browsers (current as of July 2022):
| | |
| --- | --- |
| Browser | Version |
| Chrome | Latest |
| Firefox | Latest and extended support release |
| Edge | 2 most recent major versions |
| Safari | 2 most recent major versions |
| IOS | 2 most recent major versions |
| Android | 2 most recent major versions |
Upon launching a supported browser, you can enter the link provided to you to access the login screen.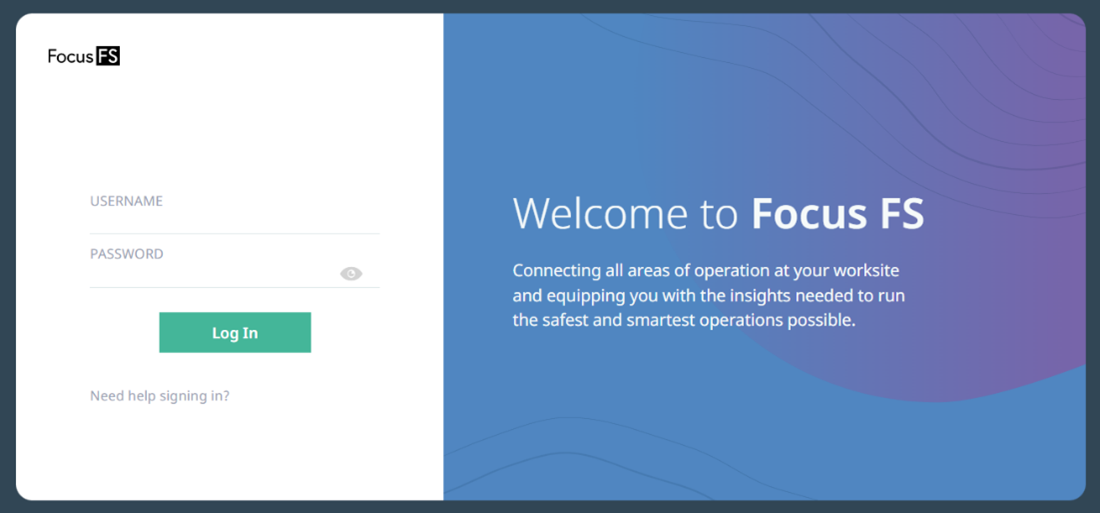 Here you enter your username (email) and password, and then select the Log In button. You will be navigated to the main dashboard on a successful login and have access to applicable projects and modules.
Password Reset
If you have forgotten your password, click Need help signing in? and then click the Forgot password? option from the list.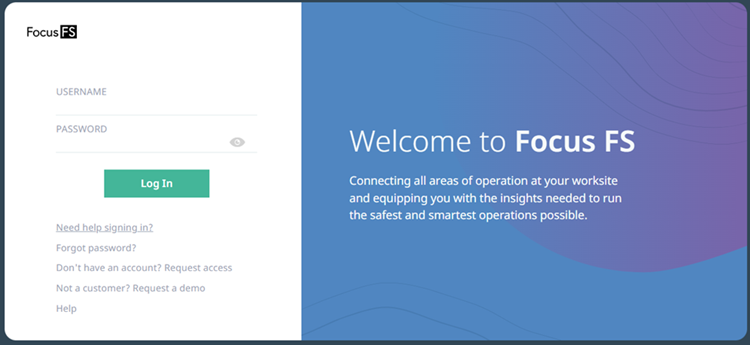 Enter the email associated with your account to have a Forgot Password email sent to your email account.
Click the link contained in the sent email to reset your password using the specified criteria.
Viewing the Main Dashboard
Once logged in, you arrive at your Dashboard. This main dashboard is a collection of tiles that pull information from available sections.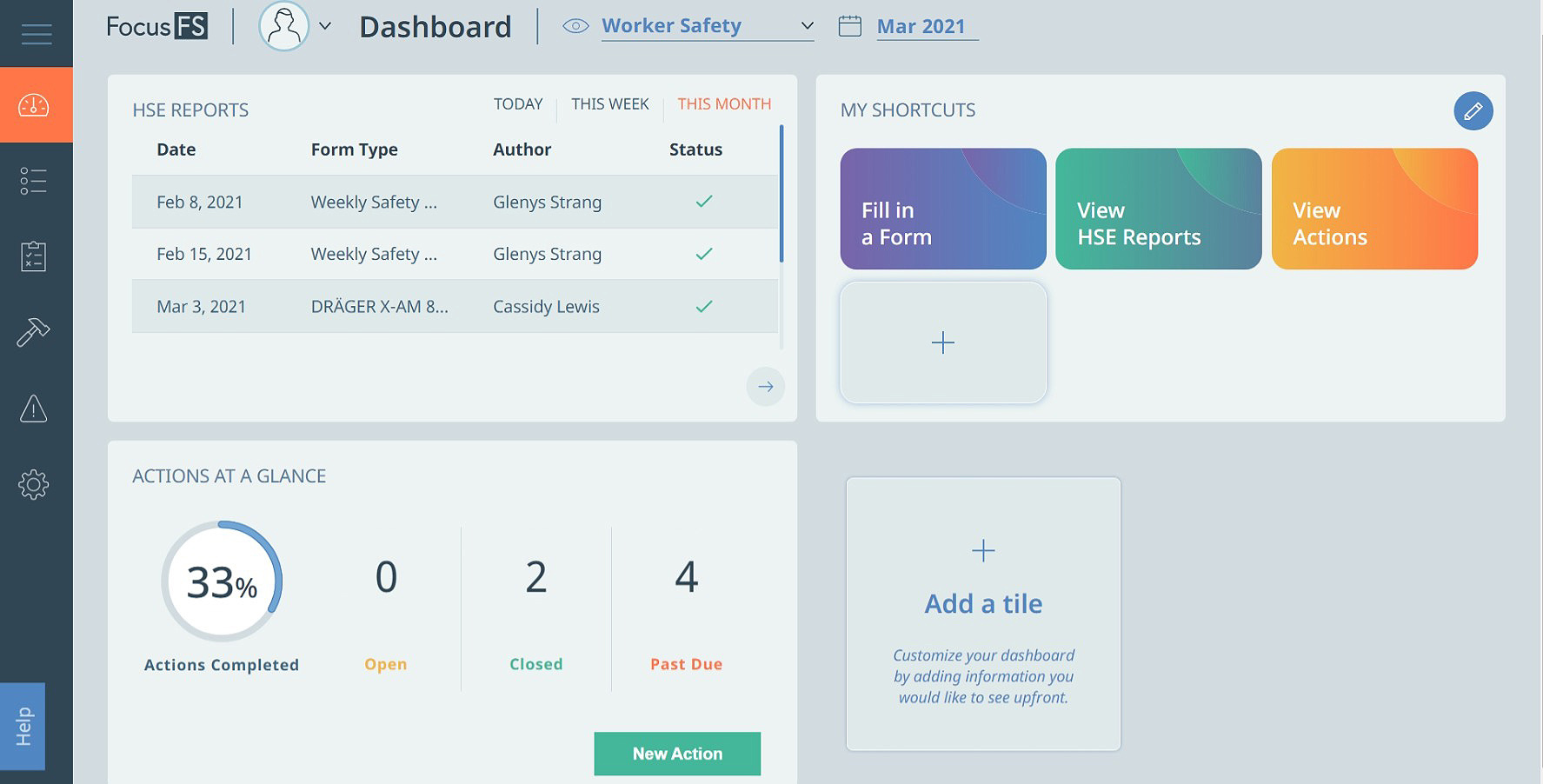 The tiles on the dashboard shown above are (clockwise from top left): HSE Reports, My Shortcuts, and Actions at a Glance.
Information on the dashboard is filtered by project and date. Select the desired project and date from each dropdown menu at the top of the dashboard to see the respective data from each.
Logging Out
To log out, simply click your profile photo at the top of the dashboard.

Select the arrow next to your profile picture and click Log out.