Final Investigation Reports follow Preliminary Reports and contain more formal information.

Scroll through the Incidents Feed on the main Events dashboard. Those awaiting final reports will have a status of Awaiting Final. Click the pencil icon on desired incident to bring up the Final Investigation Report to complete.
(You can also click the arrow in the lower right corner of the Incidents Feed tile to bring up the Incident List dashboard, which provides a full list of incidents.)
Final Investigation Report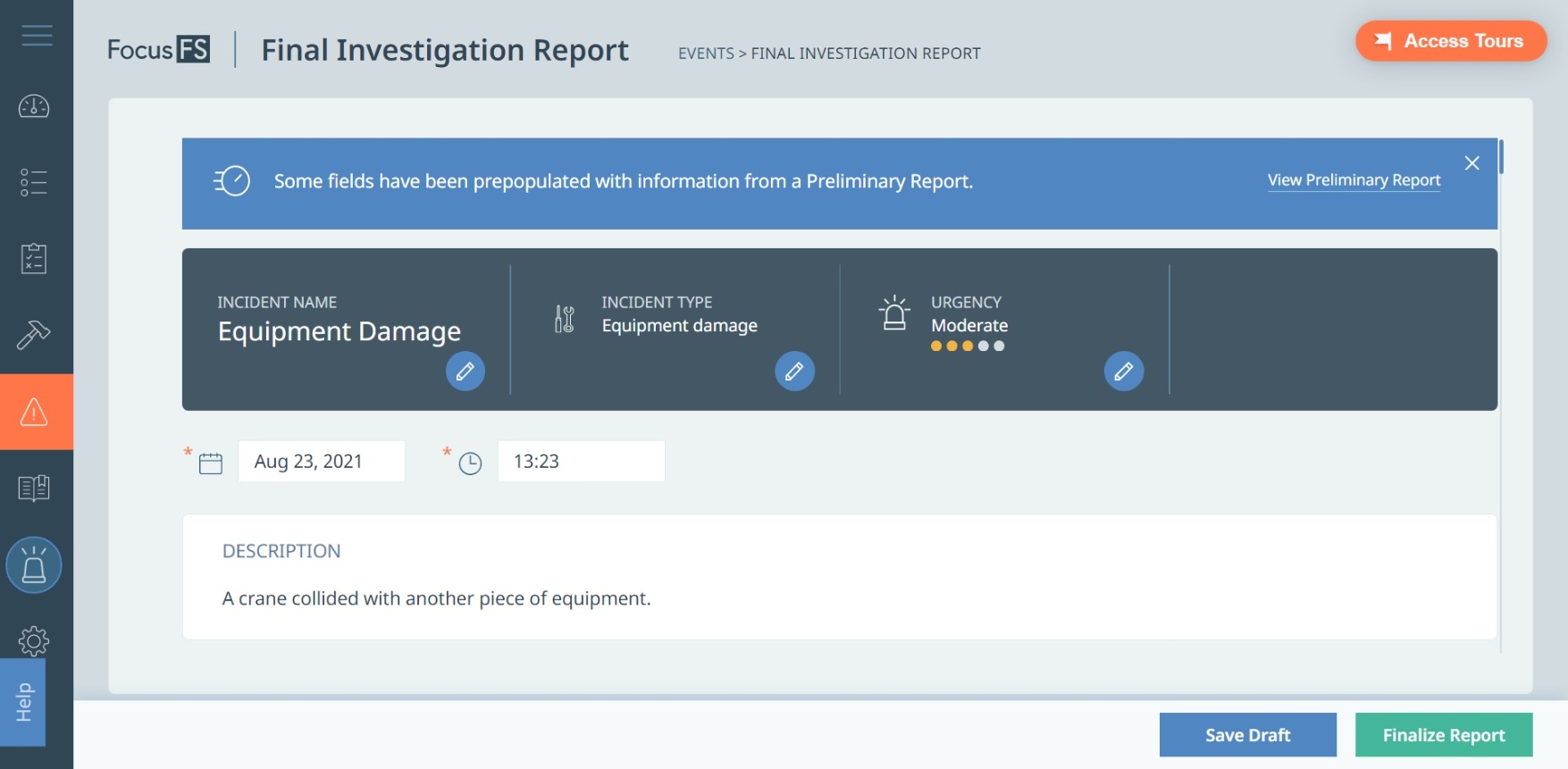 On this report, the responsible team members section will be pre-populated from the preliminary report. Other information to include:
Causation (with photos);
Key contributing factors;
Root causes; key learning;
Corrective actions;
Supporting documentation and photos;
Final comments and signatures from workers, HSE leads, OHS/worker representatives, superintendents, and senior executives.
When the report is completed, press Finalize Report in the bottom right corner. Press Save Draft to save work without finalizing.
If there are invalid or missing required fields, you will be prompted to review the form and correct any highlighted errors. When these fields are completed, resubmit the form.