Flash Reports are the first step in completing an investigation. They are used to quickly begin documenting information during an incident.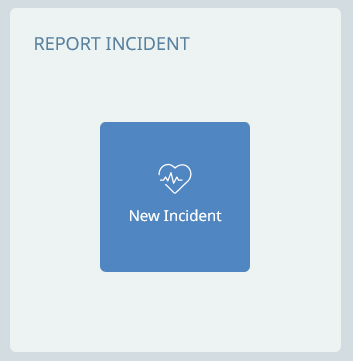 To begin, select New Incident from the Report Incident tile on the main Events page. (You can also click the Create Incident button on the Incident List dashboard.)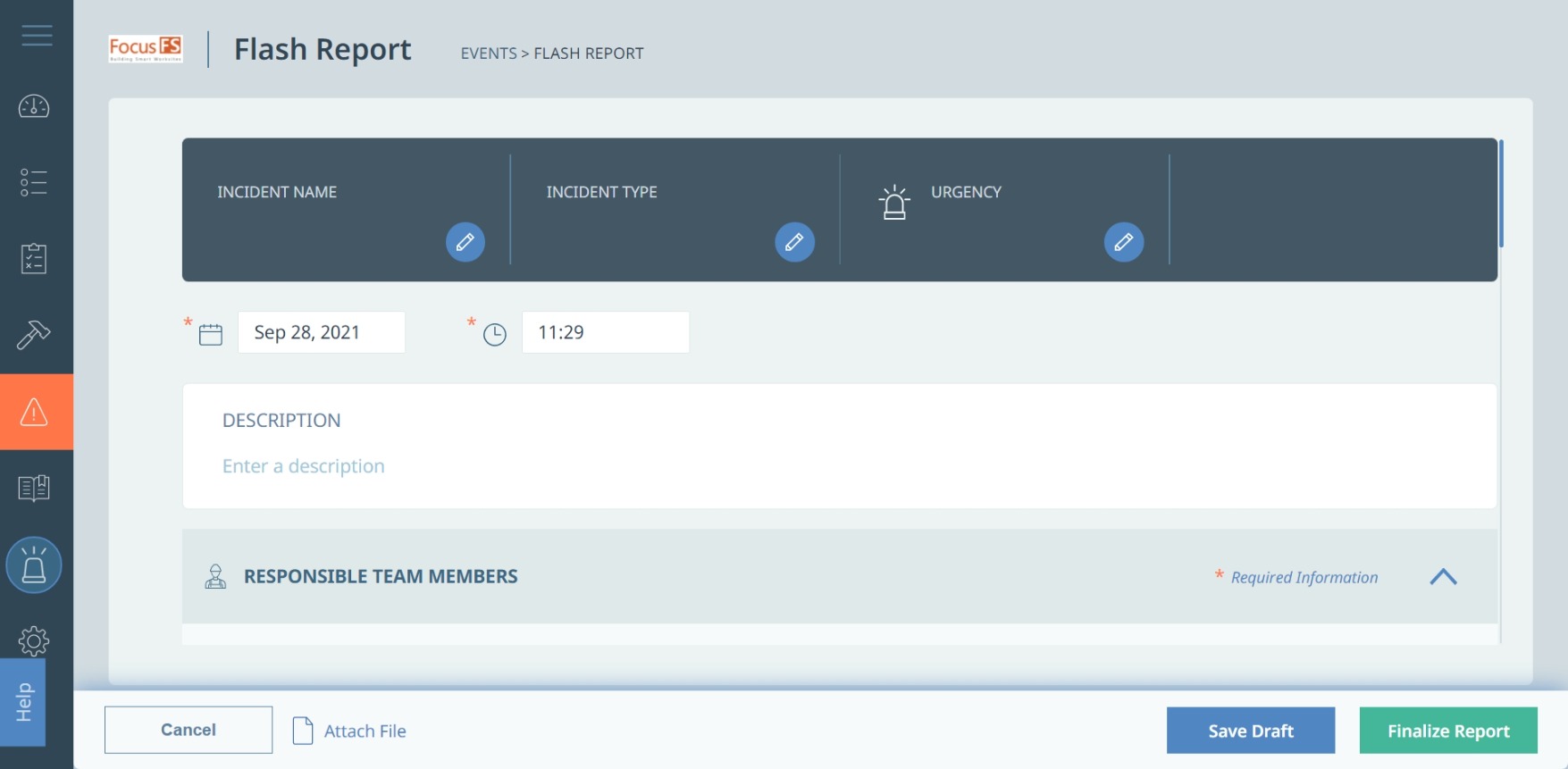 Complete the required sections on the blank Flash Report. Indicate the Incident Name, Incident Type and Urgency level from the dropdown menus at the top of the report.
Adding the names of responsible members is required; they will be used to pre-populate the preliminary reports. You can also add the date and time, a description, location description and zone, additional details and comments, files and photos, and signature.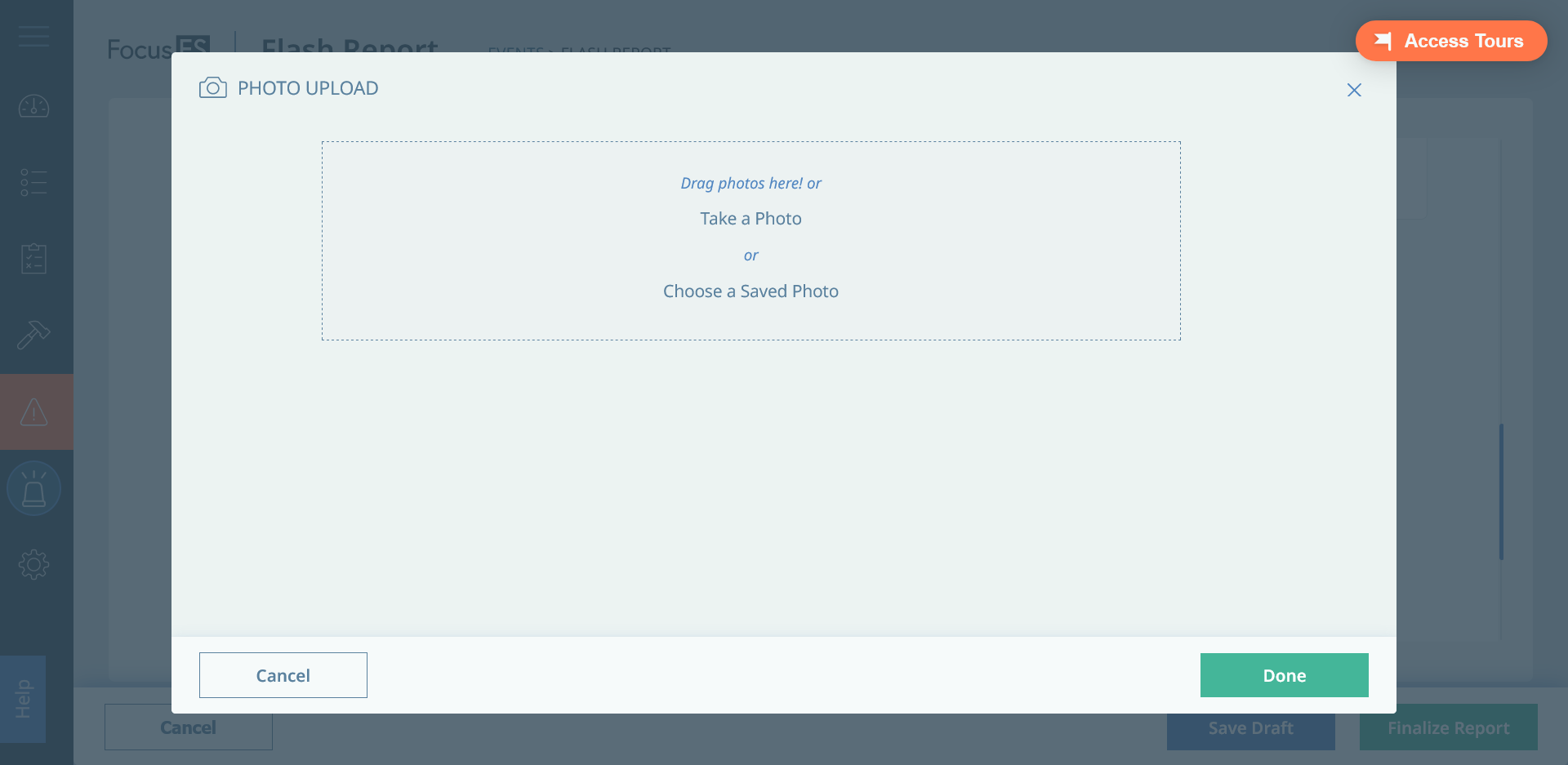 When adding a photo, you can take a new photo, choose a saved photo, or drag an existing photo onto the screen. Click Done when you are finished.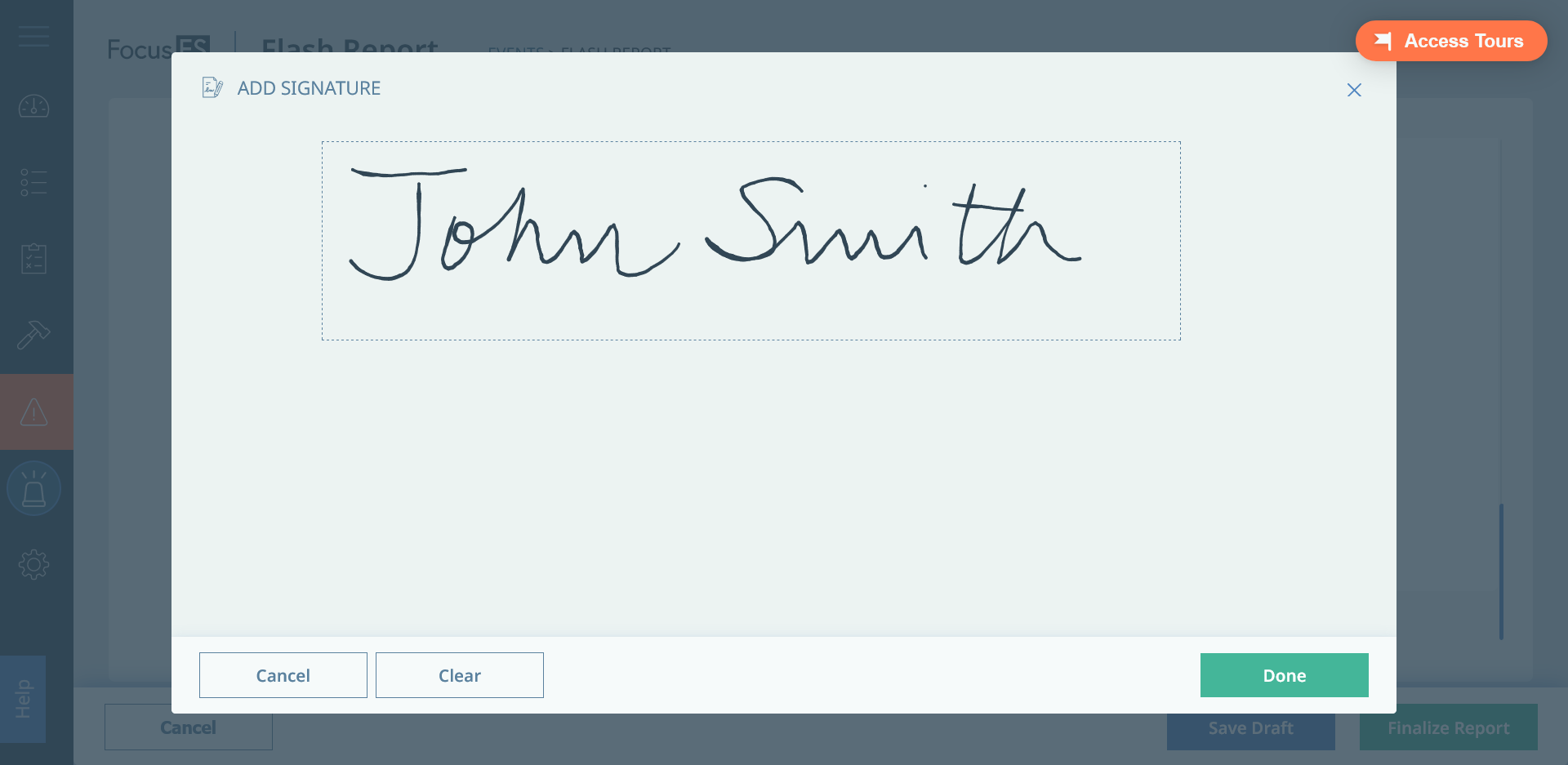 When adding your signature, sign your name within the outlined box (using your finger, stylus or mouse). Click Clear in the bottom left corner to remove the current signature and resign. Click Done when you are finished.
You can also attach files to the report by clicking Attach File in the lower left corner of the screen. You can upload photos or files by dragging them onto the screen, or select to take a photo or choose a file manually.
Once all the details are completed, you can then Save Draft or Finalize Report. This newly created report will appear in the Incidents Feed on the main Events page. You can then move on to the preliminary report.