Please note that you must have been granted access to the Nomenclature section of the Administration dashboard.

From the main dashboard click the Administration icon in the left application toolbar. You will then be navigated to the Administration dashboard.
Nomenclature Overview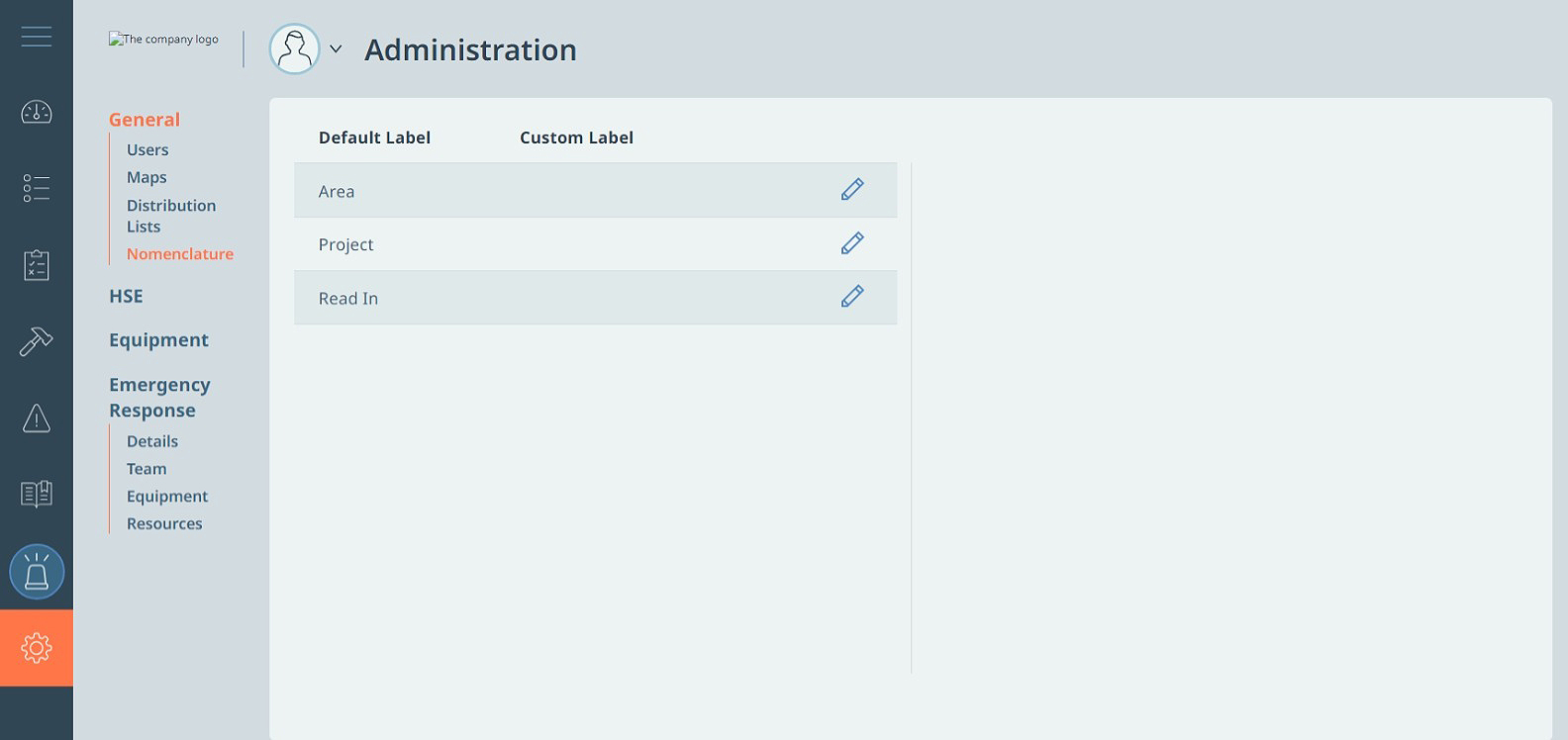 Authorized administrators can customize predefined labels so they match the company's nomenclature and make the system easier for end-users to navigate and understand.
Creating Custom Labels

There are three default labels: Area, Project, and Read In. These labels can be customized by clicking the pencil icon to the right of each label.

Add the custom label in the white box, then click the green circle with a checkmark to save it in the system. You can also click the white circle with an x to not save the new label.

A saved custom label will appear next to the default label. To edit or delete the custom label, click the pencil icon to the right.