Actions can come from any section. They are often in the form of a corrective action, stem from an audit of investigation, or may simply be a 'to-do.'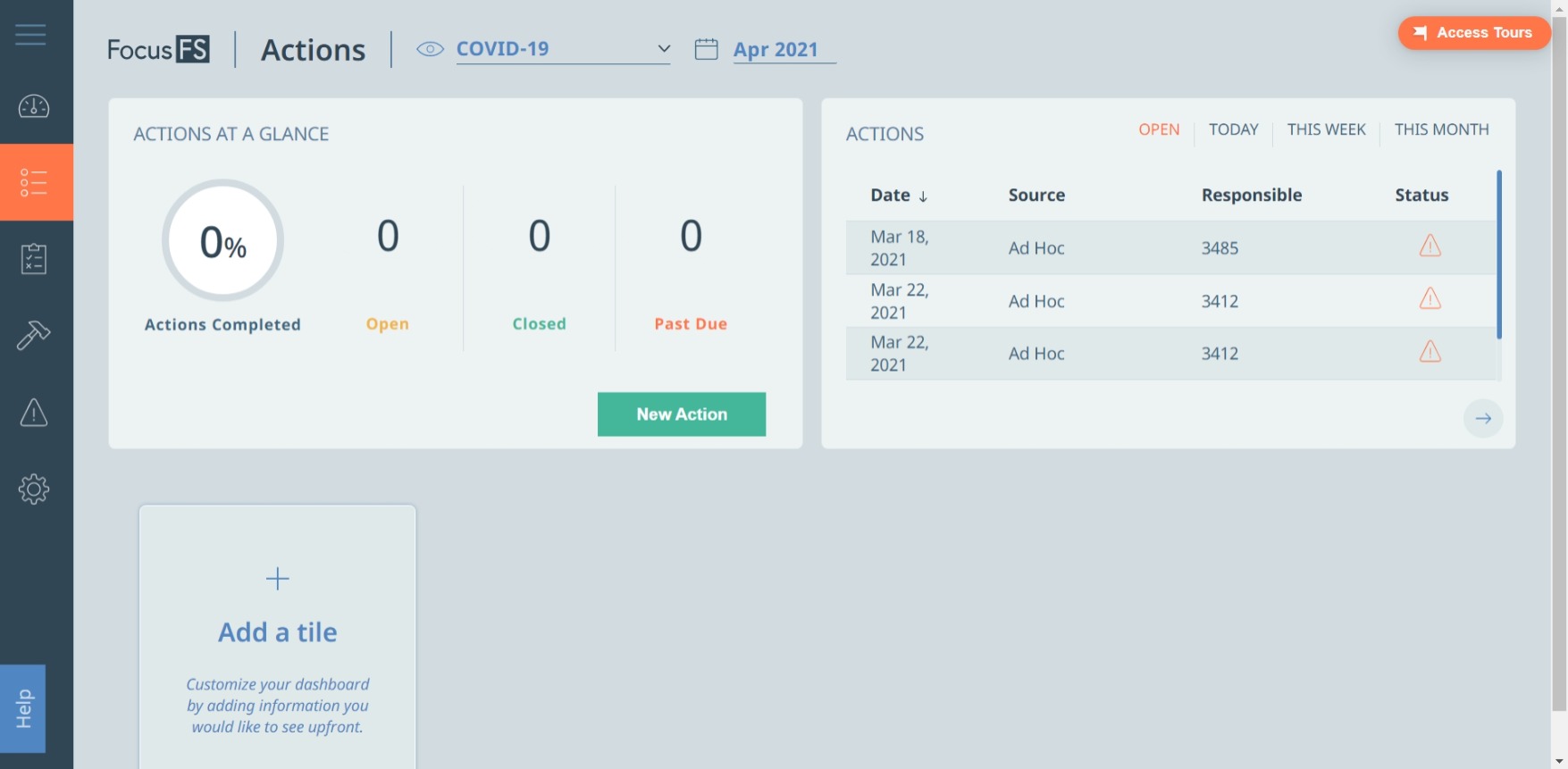 To create an action, first go to the main Actions dashboard.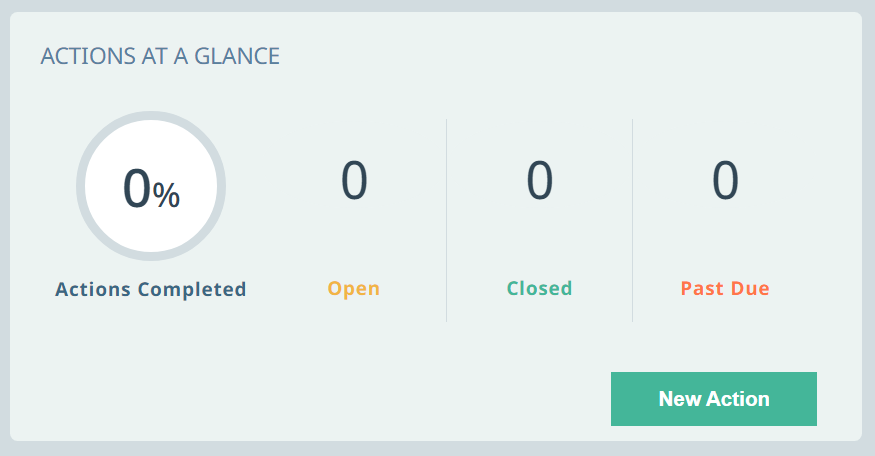 Select New Action in the Actions at a Glance tile.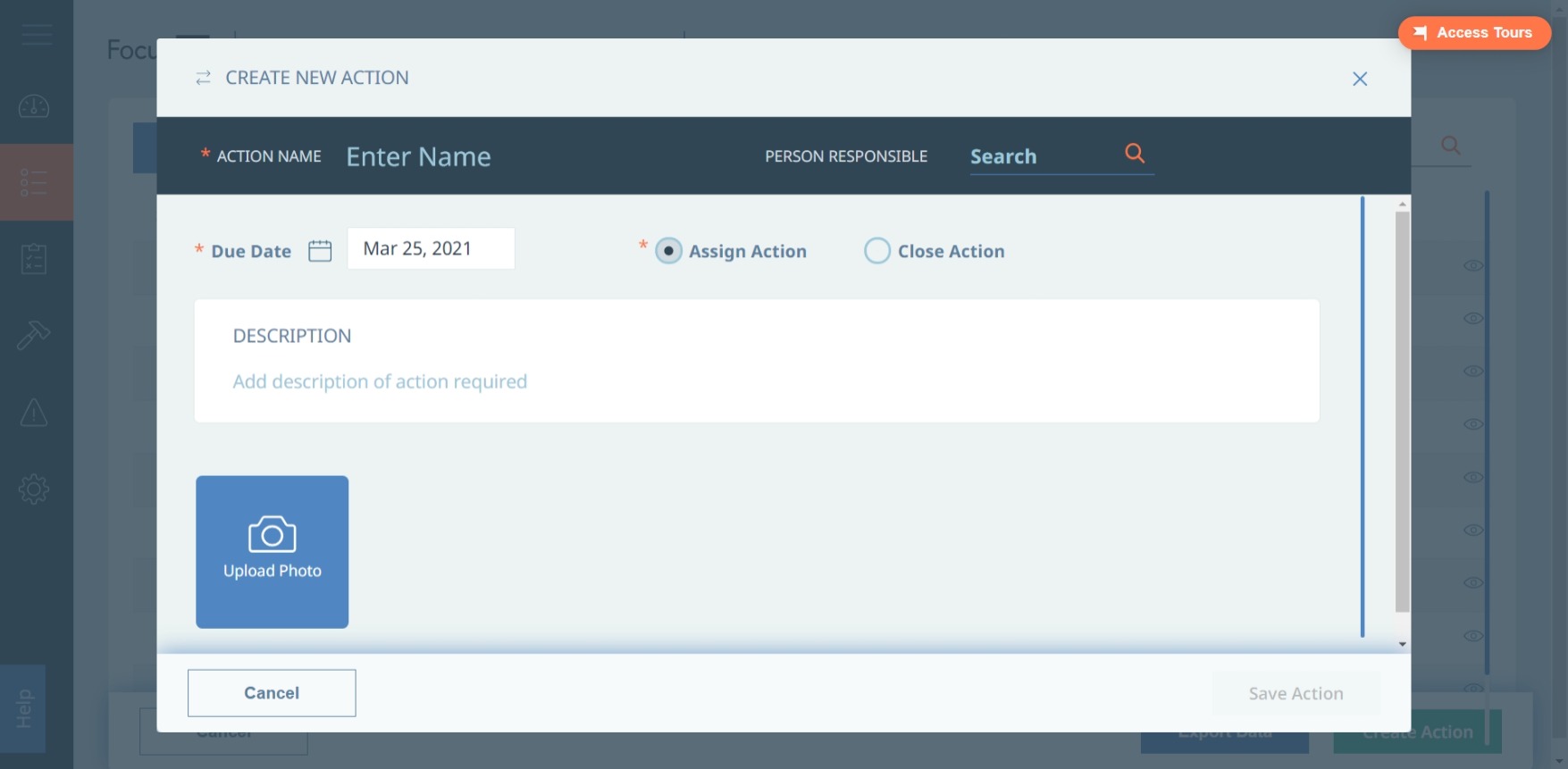 On the Create New Action pop-up, you can enter the action name, person responsible, due date; add a description; and upload a photo if desired.
By default, the Assign Action option is selected. You can also close an Action right away by selecting the Close Action option, which will close the Action once it is created.
When the form is completed, click Save Action and this open action will appear in the Actions List.
Viewing and Closing Actions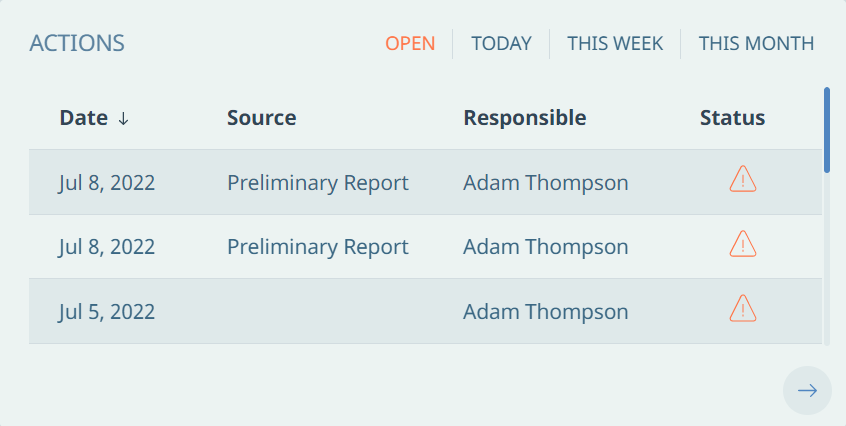 In the Actions tile on the main dashboard, click the arrow in the lower right corner.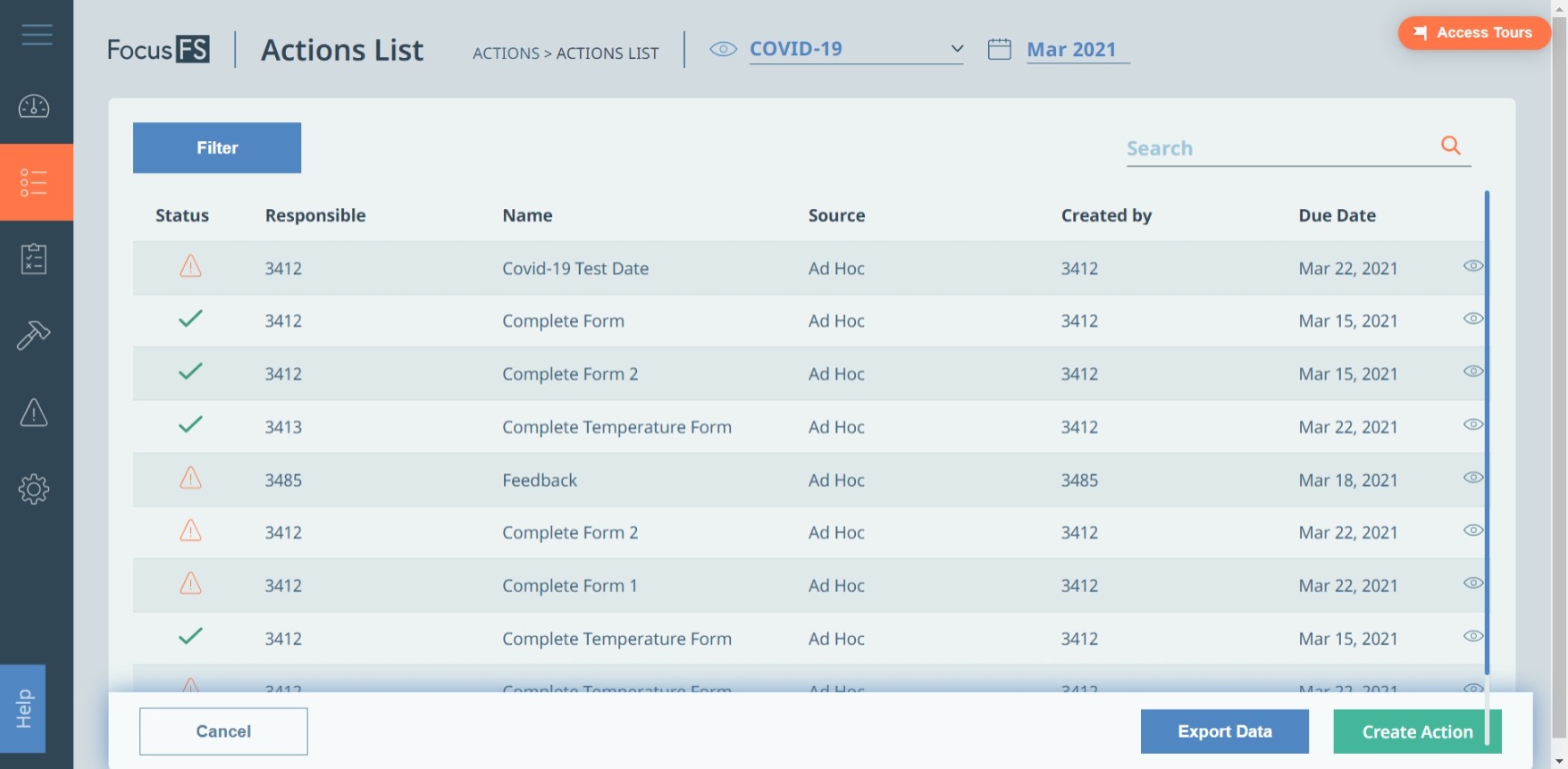 This screen provides an overview of existing actions. You can view open and closed actions, and Export Data as needed.
To search for an individual action, you can select the Filter button to sort by Source, Status, Person(s) Responsible, and Date.
Scroll until you find the desired action, then click the eye icon on the left to view the action.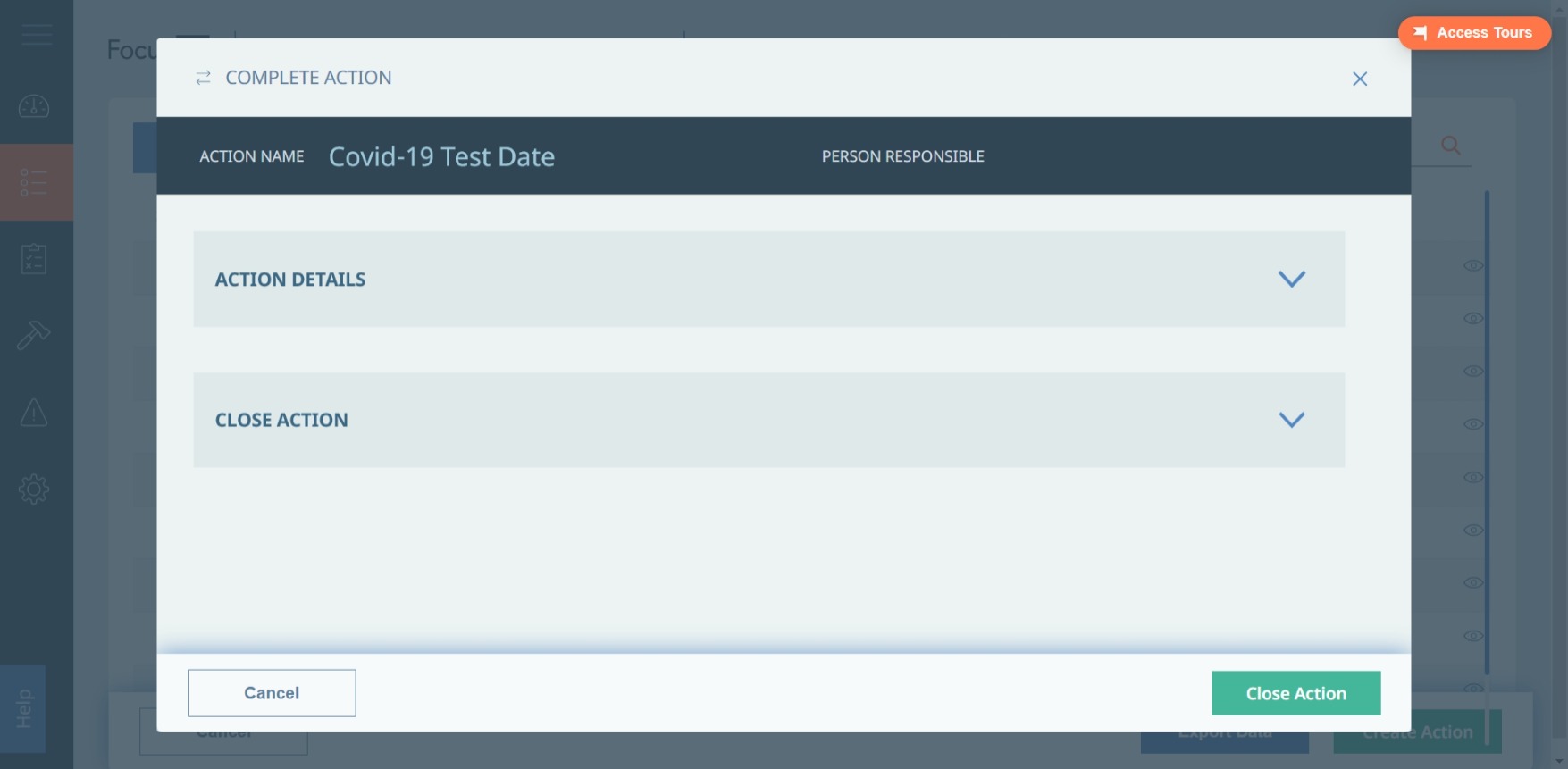 If an action's status is open and you want to close it, you can review and add details by clicking the Close Action arrow on the right. When you are finished, select Close Action in the lower right corner.