Here you'll find the latest updates and information on Focus FS software – including new and improved features, enhancements to existing workflows, and any bug fixes. Information about upcoming releases (when available) will also be posted here. The most recent release notes are located at the top of the page.
Latest Release
Version 2023.1 (May 28, 2023)
Emergency Response
Add text boxes to maps: Improve real-time communications by directly adding text boxes to maps during a mission. Viewable by all users, text boxes have a maximum of 20 characters and can be edited until the team's mission is finalized.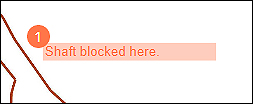 Faster mission set-ups: Users can now skip through Detail, Maps, Equipment, and Team during a mission set-up. This makes it simple to fill in as much or as little information as needed before proceeding to the mission in the system.
Numbered icons: It's now easy to review map icons in order of their placement. Each icon automatically receives a number as it is saved to a map. If an icon is removed by clicking the "undo" button, its assigned number goes to the next icon.

No map? No problem: To save users time, it is no longer required to select a map during a mission creation. Users can later select a map from the map dropdown menu on the main mission dashboard. Note that at least one map is still required to start a mission.
Highlighter style options: Stay in the clear with a new highlighter option for map markups. Users can now select a thicker but more transparent highlighter that doesn't obscure previous highlighter notes or other map details.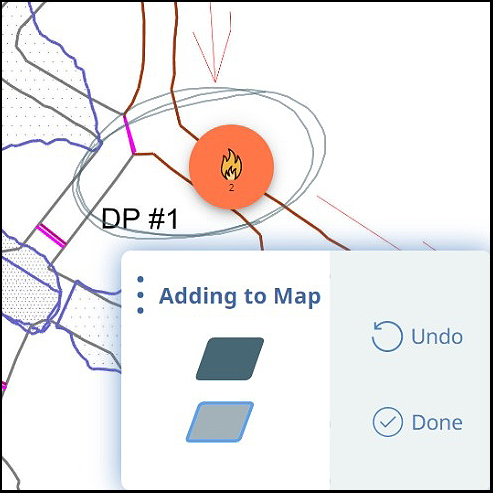 Time-stamped notes: To help improve communications during a mission, users can now add multiple notes to an icon that's been saved on a map. Each note is timestamped and is readable in order by clicking on the icon.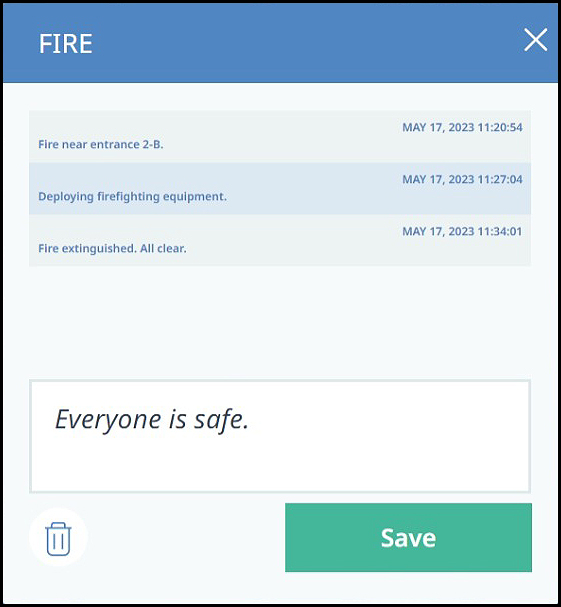 Who's the briefing/surface officer?: The name of a mission's assigned briefing/surface officer is now viewable on the main dashboard's mission team list. This provides users with a clear view of all people assigned to a team regardless of mission status.
Network status indicator: Always be aware of Internet connectivity during a mission. An online/offline icon on the main mission dashboard lets users instantly see whether they are online or not.


Updating equipment data: During a mission, users can now quickly update equipment information. This includes the changing the quantity of a selected item, or deleting an item that was selected and then deemed unnecessary.
Don't push the button: When signatures are added, the signature buttons go grey and are disabled. This improvement ensures signatures are not overwritten.
Map selection: We moved the Close button on the map selection screen so that it's easier to view on dark or image-laden maps.
Not accidentally logging out: We disabled the Not you? Proceed to log in option for users when they're offline. This prevents users from accidentally logging out.
O2 read-ins on mission start: When a mission requiring O2 readings has started and a user clicks Start O2, the first team check or Read In is now automatically prompted.
All in order: We reconfigured the default team set-up list. When creating a mission, the default team list is now: Captain, No. 2, No. 3, No. 4, V/Captain.
Adding team members: We fixed an issue that allowed team members to be added more than once to a mission during a team set-up.
General
Ease of use: To provide a better user experience, we made some bug fixes and performance improvements – including prompt access to your dashboards and better data sync rates.
Improved stability: Be more confident that your data gets captured and presented as intended.
Improved UI consistency and response: See your changes reflected promptly. Move swiftly through the application with a consistent UI design.
Supported Browsers
| | |
| --- | --- |
| Browser | Version |
| Chrome | Latest |
| Firefox | Latest and extended support release |
| Edge | 2 most recent major versions |
| Safari | 2 most recent major versions |
| IOS | 2 most recent major versions |
| Android | 2 most recent major versions |
Feedback
Share your thoughts: We appreciate hearing from our users and encourage them to share their opinions or suggestions on our software. Click here to provide your feedback.