Once a mission has been created, the Equipment feature allows you to manage equipment.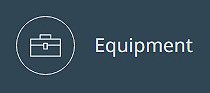 Click the Equipment icon in the righthand navigation panel to view equipment assigned to the team or to add any additional equipment required once the mission is in progress.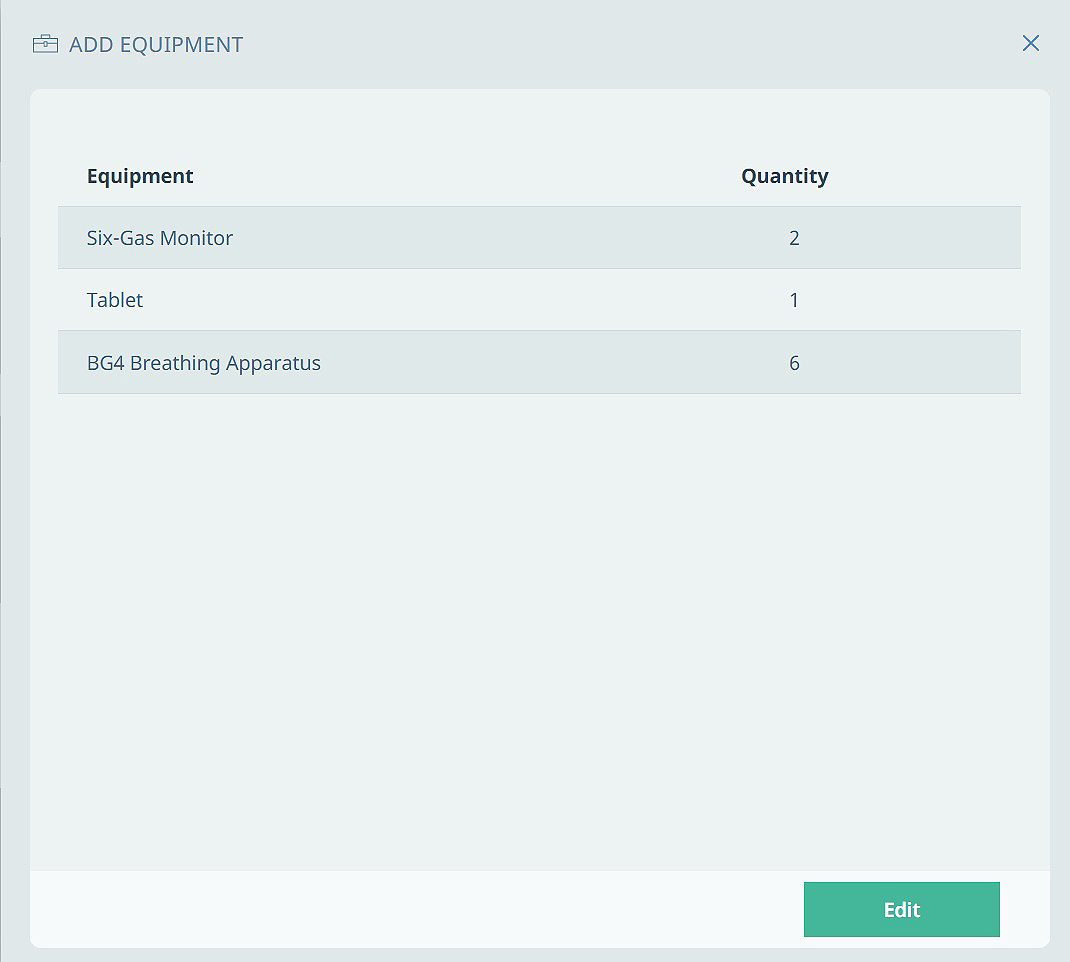 Click Edit to launch the EQUIPMENT dialog box. From here, you can scroll to view available equipment and change equipment quantity numbers.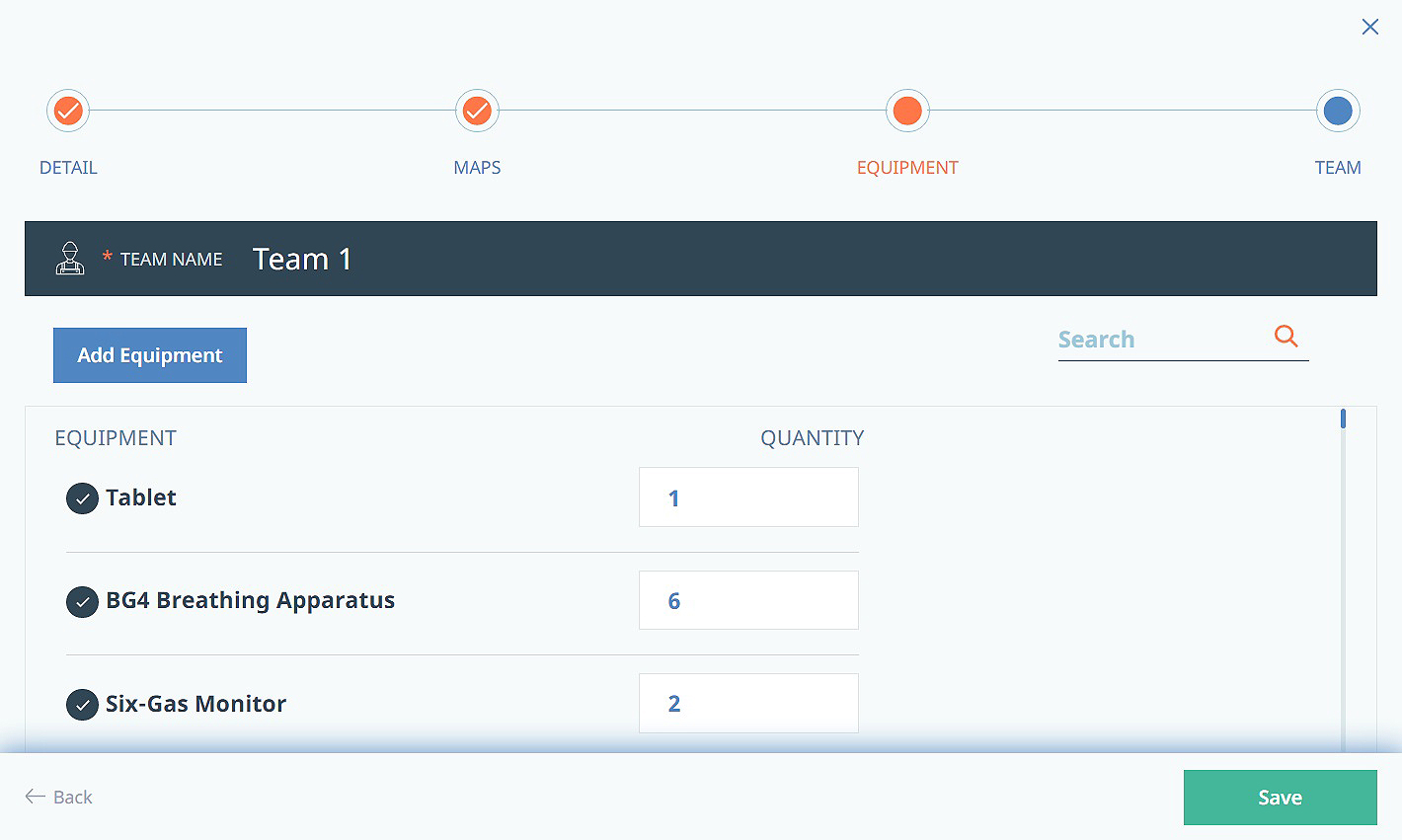 Click Add Equipment to add new custom equipment (which is not available on the equipment list).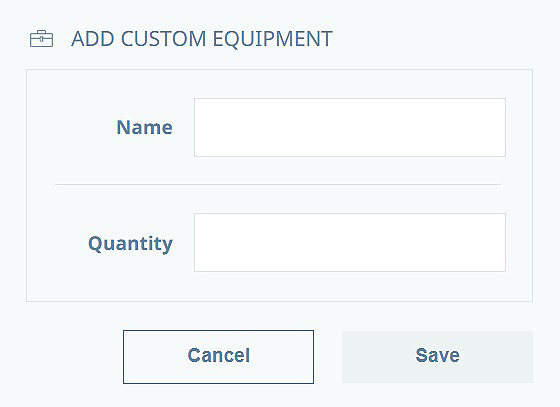 Enter the Name of the custom equipment, then enter a Quantity. Click Save to save the addition or click Cancel to exit without saving. The newly added equipment and quantity number can then be viewed on the main equipment list.